Good rain gutters can be essential for the protection of eaves, fascia and siding, basements and crawl spaces, they allow you to control and channel rain and snow run-off to a desired disposal site.
There are numerous gutter materials to choose from, copper, steel, aluminum, and vinyl are just a few. Many people are tempted by the "interlocking" gutter systems that are purchased at large chain stores, these create many problems for the home owner. Interlocking systems are sold in 10' lengths that use couplers for each connection and each corner, creating dozens of potential leaking weak spots (leaks) around the average home. After a few years in the sun vinyl gutters get brittle and break easily. Any leaks, after the purchase and instillation of your new interlocking gutter system is frustrating and could have been resolved with the purchase of a seamless gutter system.
The seamless gutter system is well worth considering for the instillation of your new gutters. All seamless gutters are fabricated on site to fit your particular home needs. The improved performance of your gutter system is well worth the additional investment.
"The Original" Continuous Gutter Co., Inc. can provide you with all your guttering needs. Whether it's commercial or residential we have the experienced craftsman that will get the job done right. Our gutters will add beauty and value to your property and provide you with years of worry free operation. Just call or stop by to find out how we can help you.
Continuous Gutter Styles
"The Original" Continuous Gutter Co., Inc. offers three main styles of gutters; 5" O.Gee or "K" style, 6" O.Gee or "K" style and Fascia.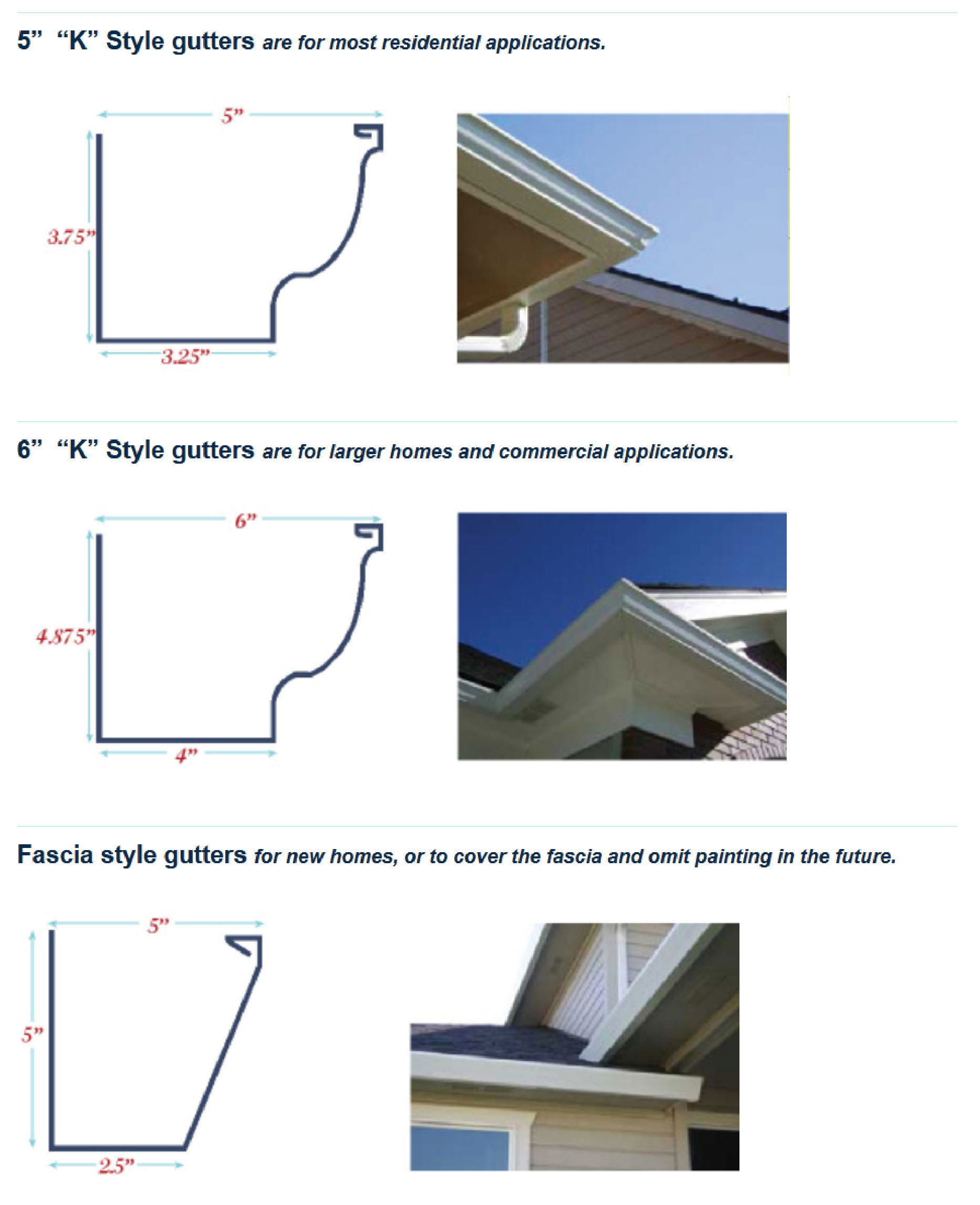 Continuous Gutter Styles Colors
We offer over 40 different colors in your choices of aluminum, steel and copper to meet your needs. Continuous gutter also offers copper half round on a special order basis.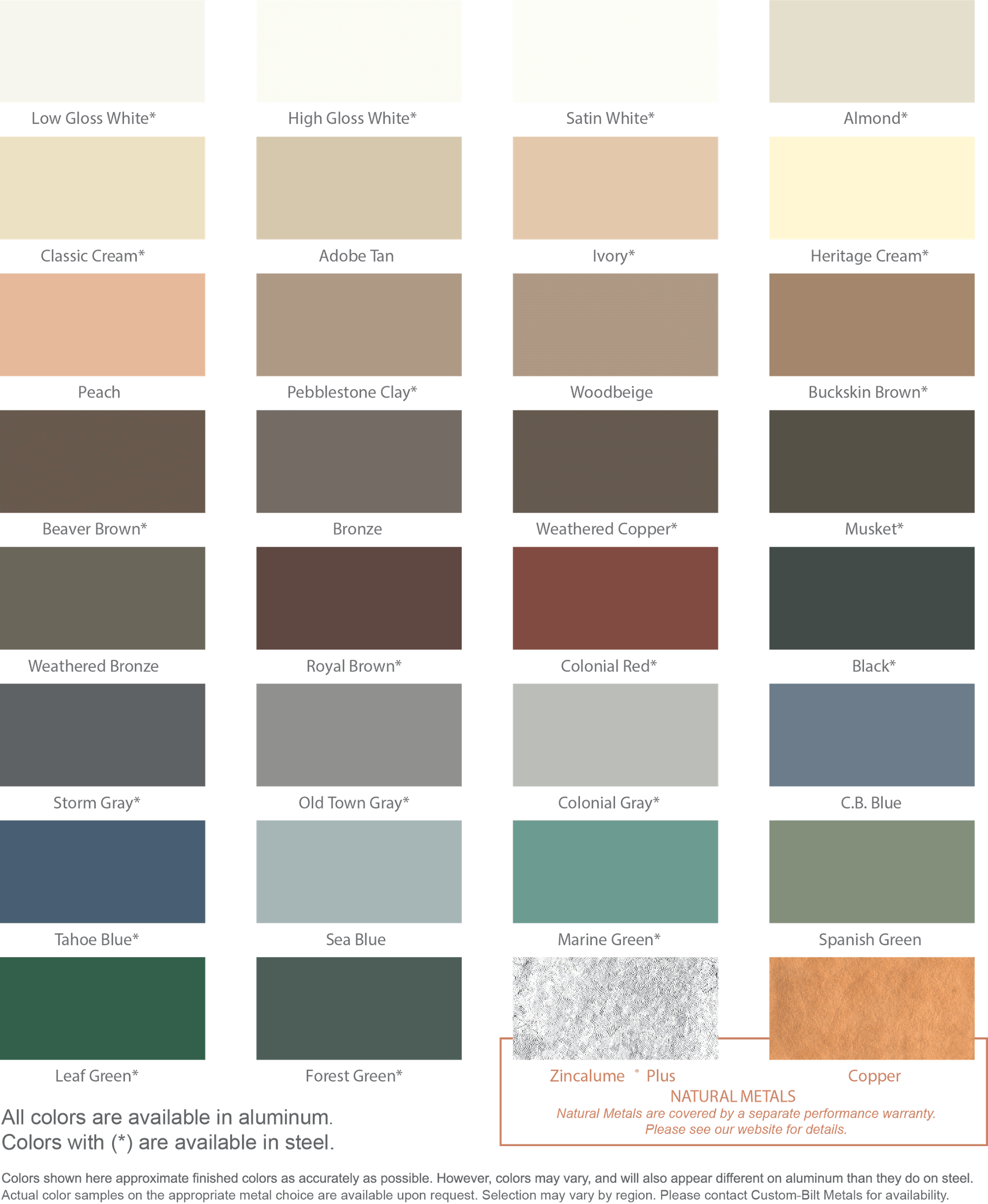 Beautiful Copper Rain Gutters
Our copper rain gutters offer elegance to any residential or commercial building. Copper is often rendered in a half-round profile with round downspouts for an old-world or historical look. In addition to that look, our copper rain gutters can be fabricated in any of our rain gutter profiles. Like our other solid copper roofing products, these gutters will change from a brilliant new copper color to a deep, natural, elegant patina. How quickly the color deepens depends on the amount of sunlight and moisture it receives, as well as geographic location and altitude.