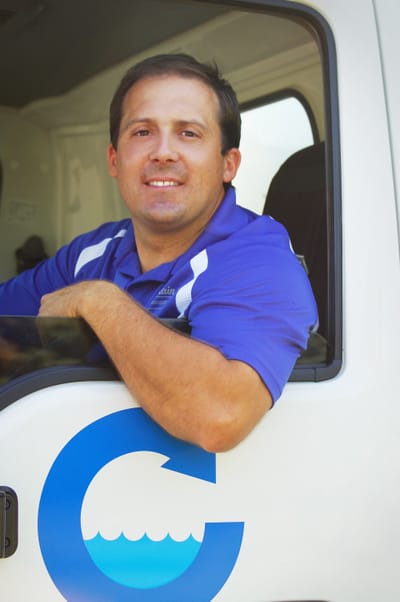 Frequently Asked QuestionsAre you affiliated with any other gutter company?
Continuous Gutter Co., Inc. was started in Yakima in 1968, and is the first and only "Original" continuous gutter company in Central Washington. Other gutter companies are not affiliated with Continuous Gutter Co., Inc. and use a sound-alike name that is confusing to the public and is against the "Fair Business Practices" legislation in the State of Washington.
Continuous Gutter Co., Inc. is a corporation in the State of Washington and is licensed as a general contractor. Complete insurance, bond and affiliations with professional and community associations are maintained.
How much do gutters cost?
The cost of your gutters depend on the size of your home as well as the size, style and type of gutters your home will require. We have gutters that cost as low as $150 and as high as $30,000. the average home costs around $1200.
What is the difference between downspouts and chains?
Some people feel that chains give a more desirable look or effect to the area they are considering. Chains are often the common choice where it would be difficult to install a downspout such as a pillar, column or an odd overhang.
Are screws or rivets better?
Rivets are a much better application for longevity as screws tend to rust or back out of the material.
Aren't all hangers the same
?
No. Not all hangers are the same. There are several different styles of hangers on the market. We only use Hang-fast hangers that are twice as wide and thicker than our competitors at 2' on center, which provides a stronger more durable end product for the home owner.
Will gutter guard (screens) keep all debris out of our gutters? What other types of gutter protectors are available?
No. Gutter guard screens will not keep all debris out of your gutters. Truth is most of the gutter guard screens will only keep out large debris such as leaves, twigs, and other foreign materials (rocks, balls, and other children's toys that easily plug downspouts). Solid covers work well with low to moderate sloped roofs and cost as much as 10 times the cost of screens.
Gutter Stuff is a polyether foam filter with built in Fungi-cide that prevents fungus, mold, and mildew from forming while keeping all forms of debris from entering your gutters. Gutter Stuff also seals your gutters completely preventing birds, bees and mosquitoes from entering and breading in your gutters. Gutter stuff costs about half as much as solid covers.